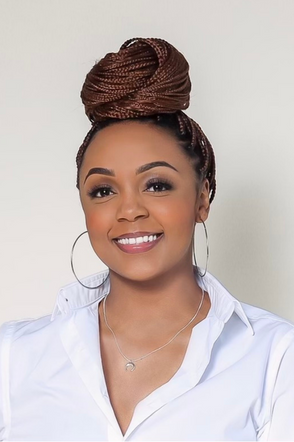 Jalyssa Woodall
Jalyssa is a well-rounded marketing professional with a love for all things digital. Aside from earning a Bachelor's degree in Graphic Design and a Master's in Arts Technology, her wheelhouse also includes certifications in Search Engine Optimization, Google Analytics, Email Marketing and Contextual Marketing.
Born and raised in Chicago, IL., Jalyssa has been telling stories since an early age. Whether it was reciting Christmas speeches at church, or winning most talkative in eighth grade, Jalyssa has never shied away from captivating audiences with her gift of orating.
With over 6 years of marketing experience, her most recent was at a digital marketing agency in Downtown Chicago. While there, Jalyssa voluntarily got her hands in a number of pots including data analytics, content creation, social media marketing, podcasting, script writing, hosting webinars and more. When her hands weren't in one of those pots, she was leading client calls and creating successful strategies for clients across a variety of industries including cryptocurrency, healthcare, agriculture, finance, and more.
When asked, Jalyssa stated that her "special sauce" is her ability to connect with others via storytelling. Whether that's explaining complex data in an easy to digest way or pitching creative ideas and scripts, connecting with others in a personable, story-like manner has always been what sets Jalyssa apart from the rest.
When she's not working, she is either hanging with her cat Lucy, blogging, TikTok'ing, or hosting her Live Stream Show.
As the Assignment Manager/Content Producer Jalyssa will use her marketing, storytelling, and organizational skills to contribute to the continued success of Lucie Content.