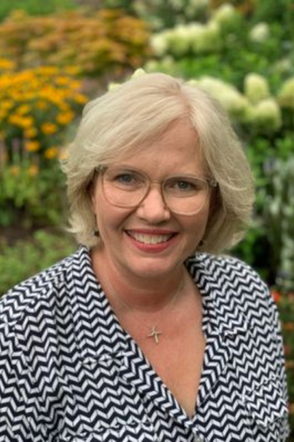 Pamela Dabrowa
Pamela is a talented video content creator and award-winning photojournalist who has worked for numerous news organizations, including newspapers in Virginia, the Atlanta Journal Constitution, Marietta and Cherokee Daily News. This experience has helped Pamela create a foundation of news gathering and visual storytelling.
Her creativity and attention to detail has helped tell the inspiring stories of the people at Children's Healthcare of Atlanta through their many efforts and events. A 23-year Georgia resident she has worked on many heartfelt projects with business, individuals, and non-profits throughout the area.
Pamela has a degree in Communications and Journalism from Old Dominion University which pairs well with a recent Film and Video Production degree from Chattahoochee Technical College. She appreciates higher learning and credentials which is evidenced with Certifications in Producing, Videography, Social Media and more. A proclaimed "Reporter by Nature" her knack for research and asking questions aids in her storytelling abilities.
A Girl Scout leader for 10 years, the Girl Scout law is close to Pamela's heart and life goals, especially the verse to "Make the World a Better Place." When she's not working, Pamela can be found in her colorful flower garden created by her and her English husband Michael, with a bit of help from her three teens. You can reach her directly at Pamela@LucieContent.com.