Coaching & Media Training
We are storytellers, and we want you to be too!
Every business, non-profit, or team has a story. It is our goal to help you share it with the world. From preparing for an internal presentation to gearing up for a national television network interview - we will make sure you're ready and heard.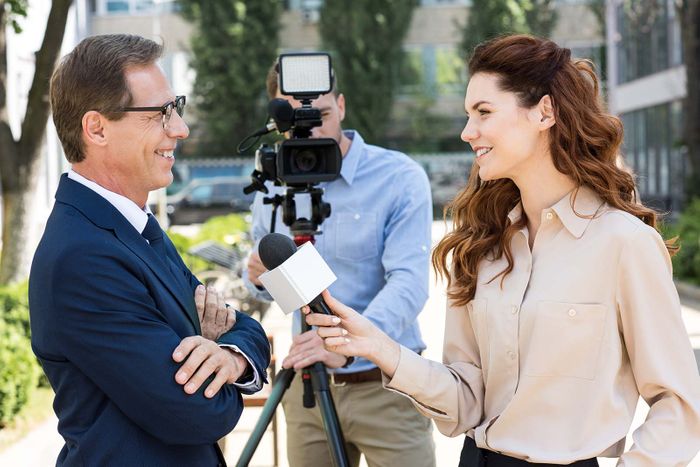 CREATE YOUR NEWS
Presentation Perfection
A powerful presentation is key! We train everyone from executives to CEOs to deliver a pitch that is clear, concise, and different. We help you tell your story in a way that is to the point and easy to understand.
Virtual Communication Coaching
Zoom and Google Meet are the new way of the world. Let us help you own and lead your virtual meeting. We'll help teach how to keep your audience engaged online in addition to perfecting your frame, background, and presentation skills.
On-Camera Training
Don't be scared of the camera! Our team comes from an extensive television news background and knows all the tricks to teach you to excel on the big screen. From video preparation to interview rehearsals we'll make you a professional with our unique training.
CREATE YOUR NEWS
Event Preparation
Corporate events and emcee opportunities often come up in the business world and we want to make sure you're prepared to knock it out of the park! We'll help you plan a speech or prepare to host big events.
Public Speaking
We know this can be scary, but it really doesn't have to be! Practice makes perfect and we'll help get you to a point where you feel comfortable and confident.
Image Consulting
We live in a visual world and it is crucial to look the part. Whether on Zoom, national television, or working a big crowd we'll help you create a clean image that enhances your overall presentation.
Ready To Get Started?
We're excited to start working with you!