MEDIA TRAINING / Executive Communication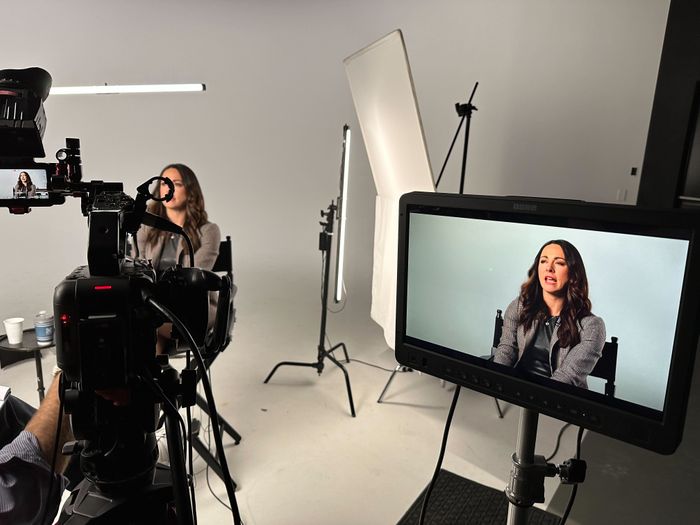 Is Your Audience Really Engaging With Your Message?
People receive and consume information in a highly complex way now thanks to technology. As a spokesperson for your brand, do you think you are talking to them in a way that truly reaches them amid the noisy environment?
The messages you say and how you say them needs to be as customized as the list of channels included in your overall communication strategy.
Do not settle for "media training". A quick search online will return thousands of results, but are they really qualified if they haven't worked in all facets of media. At Lucie Content, we have. We have staff members who've spent their entire careers in front of the camera, writing for TV, working with politicians and pursuing politicians for wrongdoing. In essence, we have been on both sides of the aisle and we use it to our advantage to help you.
MULTIMEDIA LANDSCAPE
At Lucie, we know you can CREATE YOUR NEWS. Are you really prepared to do that?
Message Rehearsal in Studio
Companies today are developing video to share deeper levels of messaging through multiple channels - like social media and websites - and you need to practice how to tell your story so the audience of all your channels will be engaged. We actually built a state-of-the-art studio that rivals many of the top media markets in the nation. This will be your classroom.
Whether you are preparing to deliver a live presentation to an important external audience or you are filming a short sound bite to deliver to internal employees via Slack, you need to think through what that audience wants and needs to know from you, and then practice.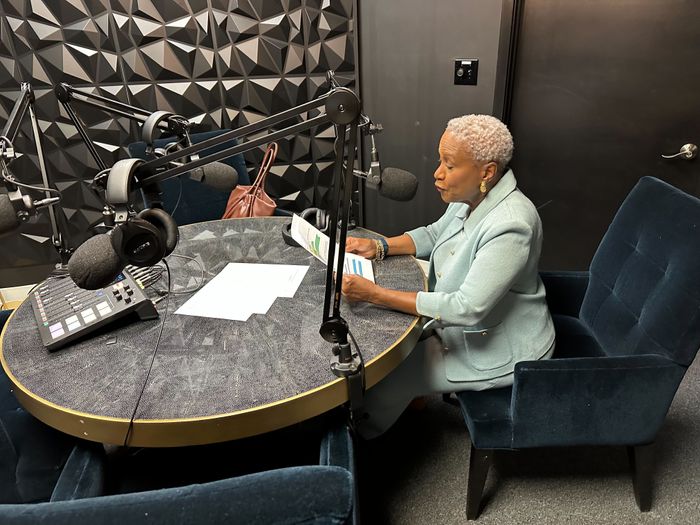 Podcast Prep
Podcasts are the latest and greatest content delivery channel, but they are completely different to a 5 minute print interview, for example. Your host will already know a lot about you and your company and your brand. How do you sound like an expert, tell your story, engage emotionally with the audience and get them to take action on what you say?
Traditional Media
Of course traditional media still exists, but a lot has changed in terms of who is watching or reading traditional media, how audiences are consuming it, and what they are seeking to understand through it.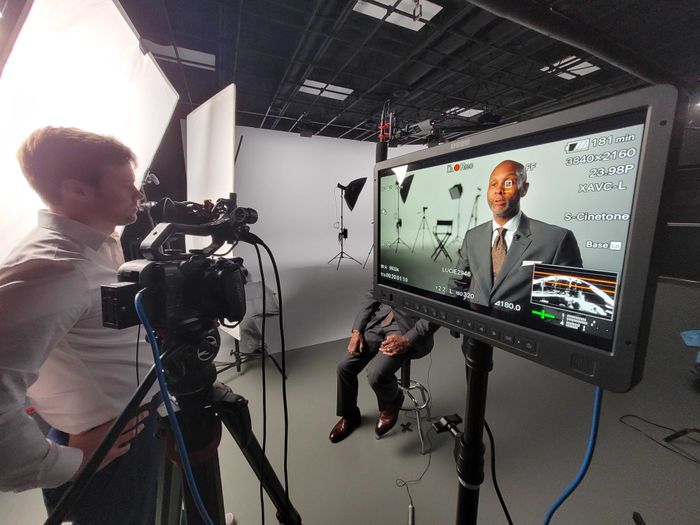 Crisis Communications
In times of crisis or even high intensity, your communications need to be crystal clear and concise. You are less concerned about the channels, but more about your authenticity and clarity on the issues. As a visible leader and spokesperson, do you know how you will perform in a critical situation? You need to know how it feels to have real-time communication demands placed on you with minimal concrete information to share. We are former reporters and anchors. That means we know what a journalist wants, how they're going to approach it and how they're going to package based on your own words. You better make sure you're a wordsmith! That's where we come in.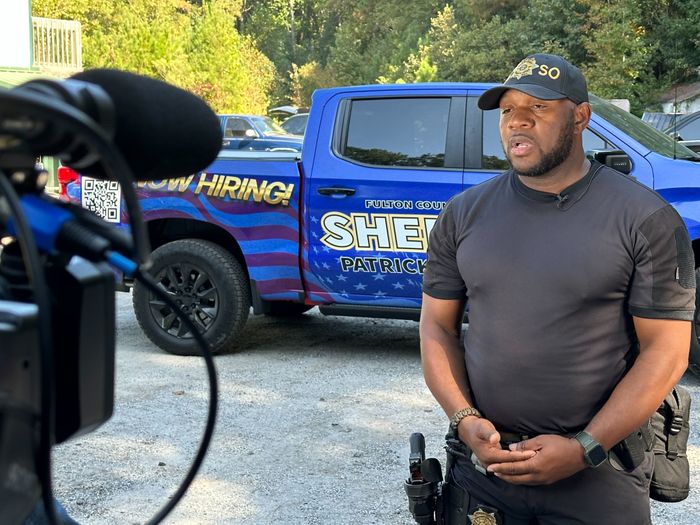 Subject-Specific Audience Communications
Leaders frequently need to address one specific topic on one day and another specific topic the next, say an investor's earnings presentation followed by an internal product development presentation. Your leader needs to think through and prepare messages that will resonate, engage and motivate each audience.
Skills You Will Learn
Understand and motivating your audience
Organize your content
Control the interview environment
Appear authentic
Deliver efficient and effective messages
Acknowledge and respond to worst-case questions
Body language in sync with verbal language
Communicate to drive behaviors or actions
Demonstrate credibility
These skills are relevant and useful for all your communication environments.
Preparation → Less Anxiety → Greater Authenticity → Higher Engagement (Relatability)
Senior Leadership Communication Coaching (usually 1-on-2 sessions)
We believe in learning through doing. Leaders who have the responsibility for communicating to large audiences understand the importance of what they need to do, so let's cut the "classroom" time. On-camera role-play scenarios customized to the speaking engagements planned for your leader will be the bulk of session time. Learning will take place during film review and critique.
A session-specific one-sheet will be delivered to your leader following each session that will summarize key learnings and recommendations.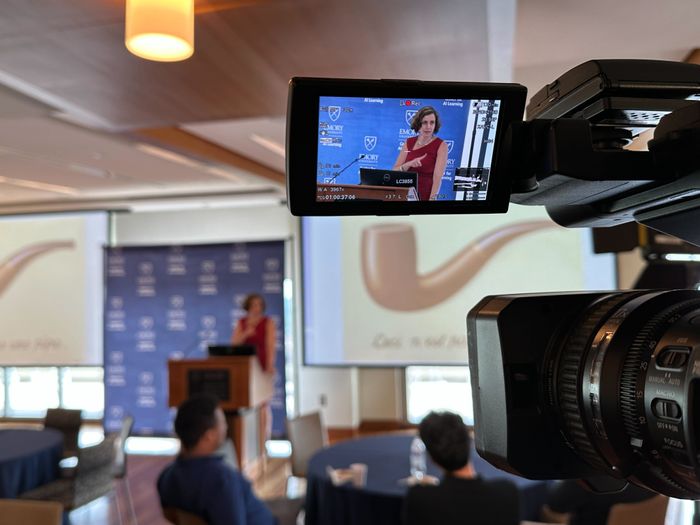 Manager-Level Communications Coaching (usually small group or large group sessions)
Learning by doing may be supported with some group discussion that focuses on important core concepts of audience-focused communications. On-camera role-play scenarios will be included.
A session-specific one-sheet will be delivered following each session that will summarize key learnings and recommendations.