Lucie founder and CEO Craig Lucie has assembled a powerhouse team of former journalists and marketing specialists. Our unique backgrounds and experience make Lucie the ideal partner for your political messaging and consulting needs.
Our former journalists have spent years covering political campaigns on all scales—from local school boards to presidential elections and everything in between. We have interviewed countless politicians and candidates, asking them tough questions about high-interest topics that will have a direct impact on our audience. Lucie's marketing specialists have studied political campaigns and communications. Most importantly, we know how to get an audience's attention in our fast-paced, ever-changing, over-saturated world of information.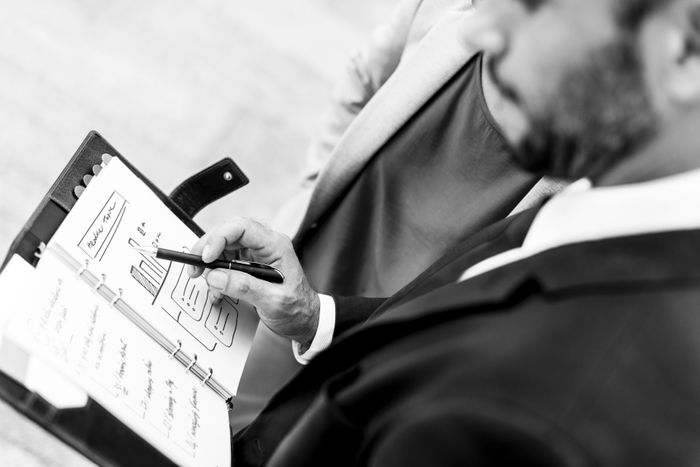 Outline your brand
You know where you stand politically, your stance on the issues, and what you think needs to change. Lucie will take those core elements and help you develop your own brand strategy. We need to determine what makes you unique and how to make sure you stand out from your opposition.
We will research your target audience to understand their lifestyles, needs, interests, what issues matter to them, and what they want you to do for them. This will help us to better understand how to communicate with them and to determine what will spark a positive response from them.
Lucie believes in the power of the human element. We want people to relate with you on a personal level, to understand why you are passionate about your message, and to be able to see themselves in you. This creates an almost intangible, deep emotional connection with potential voters that will help them trust you even more.
Create powerful content
Now, Lucie will apply your brand strategy to content creation. We can produce dynamic content for everything from websites and social media, to speeches, literature, mail, text messages, and email blasts. Lucie promises that even though the platform will change, your voice and your message will stay consistent.
Lucie prides itself on having one of the strongest video production teams in the business. Led by a creative director with more than twenty years of professional production experience, our team is ready to create compelling video content for use throughout your campaign. The style and feel of the videos we can produce is endless. Our content creators will help determine the most effective videos for your vision—whether it is a profile, a voter testimonial, a highlight of a specific issue, or more.
Share your message
Lucie will apply our industry expertise to getting your message as much exposure as possible. Not only will we create content for your website and social media, we can help with the distribution of that content across all of your digital platforms. As former journalists, we understand what newsrooms need during the political season. We will be in constant communication with your local media—including television, radio, newspaper and more—in order to facilitate opportunities for interviews and press conferences.
Our role does not end when the cameras turn off and all the press releases are sent. Lucie will constantly monitor whether any changes or updates need to be made—that could mean more content needs to be produced to freshen up your website or another blast of communications needs to be sent to journalists.
Lucie promises to be fair, authentic, and ever-present during all stages of your political journey.